MEANINGFUL ANALYTICS
Understand changing situations and have the information needed to manage resources and coordinate effective responses. Real-time updates help to make decisions during the event for unexpected situations.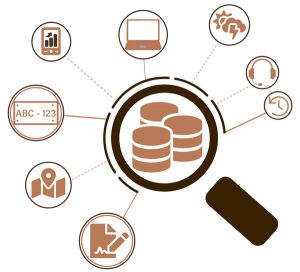 Alastar helps to quickly assemble all of the information the user currently has access to and easily add additional resources as they become available.
Incident reports capture complex actions and outcomes of situations. Build and share incident reports, evaluate responses, and refine processes for future incidents. Stay one step ahead and increase your organization's effectiveness in planning, awareness, and response.
Increase the efficiency with which relevant data can be gathered and analyzed by users by enabling them to search multiple data sources through a single query. This allows users to significantly reduce the time required to gather data as users are no longer required to search each data source individually. Find yourself searching for the same criteria often? No problem. We've included the capability for users to create custom search templates, taking care of half the work for you. At Alastar, we understand data security is important. That's why we've added the ability for our users to grant which users can access which sources of data and information. Rest assured, you will have constant control over your data and who gets to see it.
Alastar also has the capability to notify users of specific events and activities through SMS, email, or the Alastar interface. These notifications can be tied to specific events/activities or preconfigured with customizable geo-fences to track changes in a defined location, allowing the user the capability to configure custom alerts depending on agency needs. Want an alert whenever an emergency notification is received by a radio? How about an alert whenever a high priority call is received? Or even allowing Alastar to notify command staff or on-call individuals of a new Search and Rescue operation? Alastar has you covered.