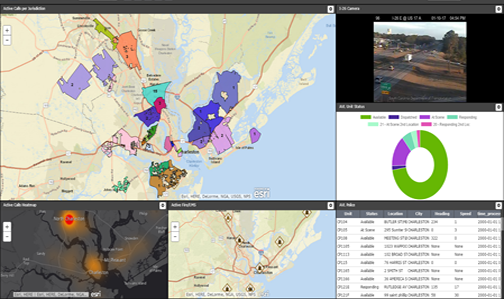 Alastar dashboards are configurable sets of relevant, usable information. These dashboards ​​present a clear concise 'big picture' from continuously updating data sources, on one screen, in the most relevant or effective format (table, maps, graphs, video).
The ability to have multiple dashboards allows agencies to context switch whenever the situation requires a different set of information. For example, an agency could have access to an operational overview dashboard as well as a dashboard focused on an agency's role within the operation. This allows agencies to only see the most important information relevant to them at any time.
Dashboards are easy to create, configure, and share between individuals or groups of users.