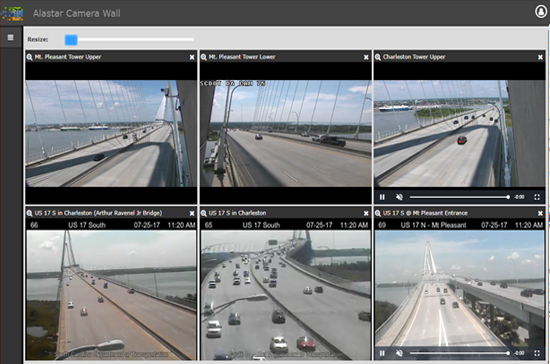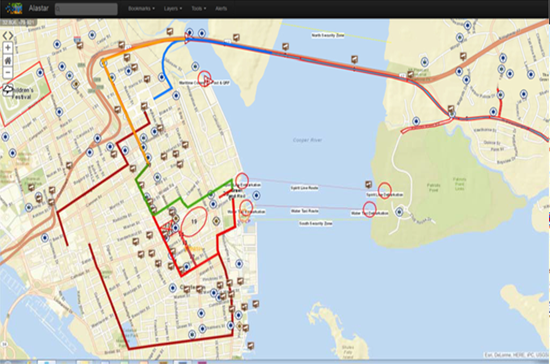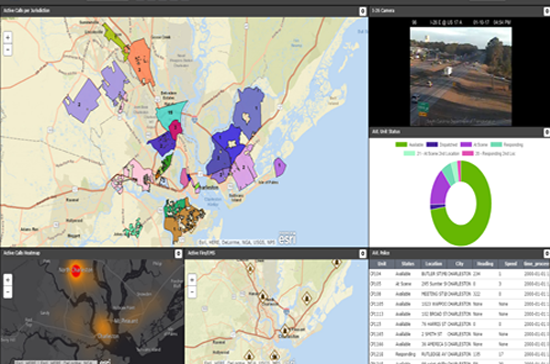 Alastar is a commercial off-the-shelf solution that combines and shares real-time situational awareness.
Advanced Technology International (ATI) has over 15 years of experience designing, building and deploying geospatial and information sharing technologies. ATI's Alastar is a commercial off-the-shelf (COTS) solution providing a robust common operating picture by combining real-time situational awareness and interactive data collection and exchange.
Public Safety Agencies Share Actionable Information with Alastar
Public safety agencies provide their federal, state and local partners with a common operating picture using Alastar.  The system integrates real-time inputs – such as 9-1-1 calls and first responder automatic vehicle location information (AVL) – with live weather data, infrastructure status, and public/private video feeds.
A Shared Big Picture
Alastar gives all public safety personnel access to a comprehensive, dynamic, real-time, portable view of regional activities, and the capability to conduct interagency collaboration across multiple jurisdictions and disciplines.
Enabling Informed Response to Incidents and Events
Public safety organizations use Alastar to understand what's happening "on the ground" and to support responses to bomb threats, protests, large scale public events such as festivals, runs, VIP visits, and natural disasters such as floods and hurricanes.